116km – 423m up – 636m down – 4152 kcal – 6:13h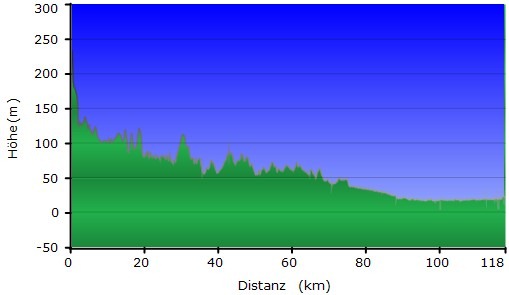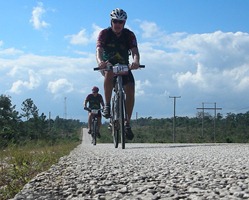 The final rolling downhill to sea level from San Ignacio to the capital city of Belize started in the morning mist. It was kind of easy rolling, however the closer we got to Belize City, the more dangerous was the traffic. Other than in Guatemala, the drivers here a very impatient and sometimes very reckless, leaving almost no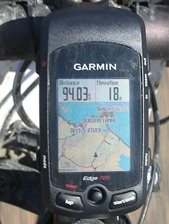 safe space between us when they squeeze themselves through the traffic – often at high speed. Luckily no accident. Once down  to sea level, we were  riding through wet marsh land, with rivers meandering through it. I saw a crocodile dozing in the sun, when I passed over a little bridge. Unfortunately it submerged before I got my camera ready. The ride was kind of relaxing, although we were facing head- or crosswind all day long. Belize City welcomed us with a heat wave and finding shade and a cold drink was essential. In the evening Astrid refreshed our memories of the early days of the tour, with a fantastic slideshow. Thereafter we had our arrival dinner in a very relaxed atmosphere.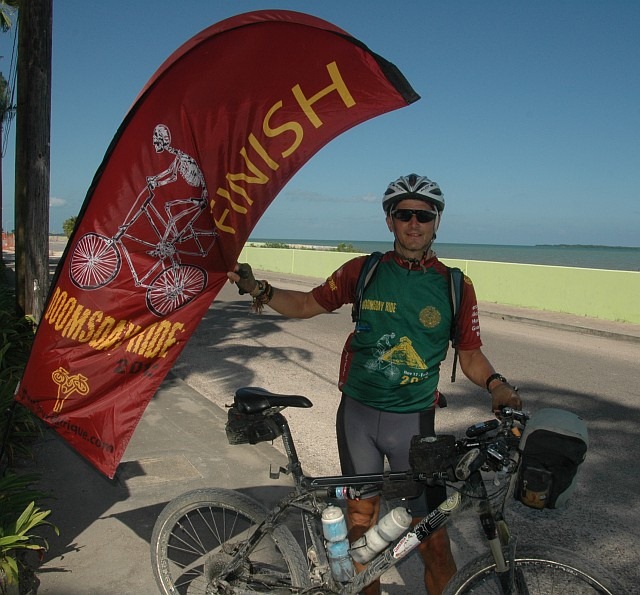 I did it! The end of my doomsday ride …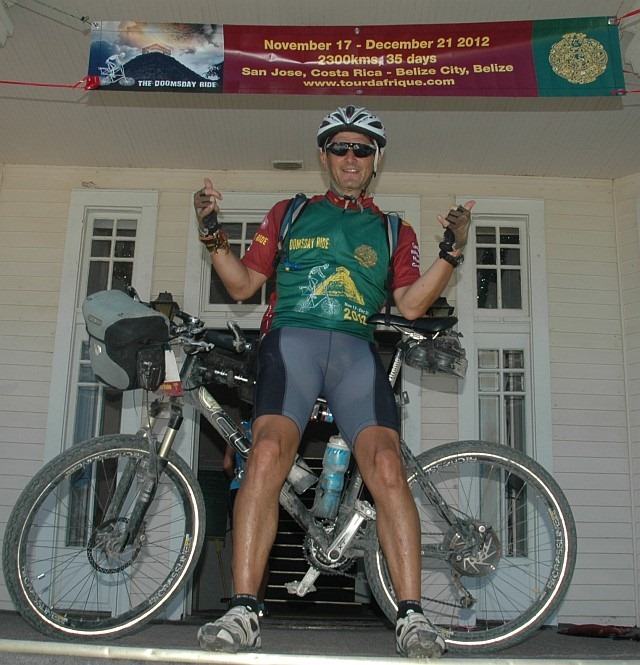 Tomorrow is Doomsday, which we will 'celebrate' at the Lamanai Temple, 130km northwest from the city. 5 riders, will be cycling to the temple. I decided to 'retire' from cycling, give me and my bicycle a rest, and take the option of a boat trip, with 10 others, through the swamps to get to the temple, where we get together for the final Doomsday dinner.